This post is also available in: Español (Spanish)
Twitter Moments are one of Twitter's least known features although they have been available to all users since 2016. Twitter created them to make it easier to stay up-to-date with what the world is talking about, without having to follow the entire Twitter population, since they allow users to stitch together a collection of tweets around the same subject.
The main purpose of Twitter moments is to make the platform more story-telling friendly and adapt to the multimedia trend (storytelling, animation, video). In this blog post, you'll learn how to create them and their benefits for your business.
What are Twitter Moments?
Moments on Twitter are compilations of tweets regarding a specific topic or event. Like regular tweets, they can be tweeted, liked, pinned, and embedded, but when you tap to view a Moment, it displays a collection of different tweets. Moments have a cover photo and an introduction, similar to an article. They allow users to stay on top of what's going on at any given time without having to follow a lot of people or keep a close eye on trending topics.
This feature allows you to share moments of various activities and topics. You can think of Twitter Moments as micro storytelling posts so, instead of publishing a single tweet, you can put together more of them in a progression style. You can also utilize them for advertising. Sponsored Moments goal is to assist marketers in boosting their businesses. Apart from Sponsored Moments, there's also the Promoted Moments option, which was introduced shortly after Twitter Moments debuted in 2015. By paying a fee,  your Moment will be displayed as an ad in people's newsfeed based on a specific target audience.
We're live! Discover the power of Moments: https://t.co/vPBcijTKH2 pic.twitter.com/luRCl47S9V

— Twitter Moments (@TwitterMoments) October 6, 2015
How to create a Twitter moment
Twitter Moments are very easy to create. You should follow these simple steps:
Go to your profile, click on "More" and then on "Moments" or click on this link.
Click on the "Create" button
Add a title, description and cover photo. You can choose a cover image using photos or videos from tweets, or by uploading an image of your choice.
Include the content you wish. You can do it by account, by tweets you liked, by a Twitter search or by collections.
Twitter's recommendation is to keep Moments around 10 tweets long and to include a mix of photos, videos, GIFs and Vines to keep your viewers engaged. Keep the title short and use the description to give users "a taste of what to expect in your Moment."  And remember, your cover photo is like the cover of a book. Pick one that people can't resist!
Your Twitter moment will look similar to this one by Twitter itself:
What are some of your favorite Katy Perry moments? #LoveKatyhttps://t.co/dG0IKAyZT2

— Twitter (@Twitter) June 16, 2017
How to add tweets to a Twitter Moment
There are four ways in which you can add tweets to your Twitter moment:
Tweets you've liked: You can select tweets from the list of tweets you've previously liked.
Tweets by account: You can filter tweets from a specific public account.
Tweet Search: in this column, you can search for tweets using keywords and add them to your Moment. You can sort them by replies, retweets, likes or dates.
Tweet link: it is the easiest way to add tweets to moments. You just have to copy the URL of the tweet and add it.
Before creating adding tweets to a Twitter moment, you should know which hashtag you want to use, but it's also very interesting to add related hashtags. Our pro reports allow you to analyze any hashtag or keyword and give you the most complete Twitter Analytics. This includes a ranking with the top 10 related hashtags.
By analyzing the hashtag you plan to use beforehand, you'll gain insights into what your customers think and associate with it. This way, you'll make your Twitter Moment much more interesting for your followers! You can try it here for free:
Benefits of using Twitter moments
You may be asking yourself "Why should I use a Twitter Moment instead of a normal tweet? What can I share via Moments that cannot be shared via regular tweets?". There are several benefits of using a Twitter moment. You can use them to promote content or products, answer FAQs, cover events or show behind the scenes moments.
Content promotion
Promote content with Twitter Moments
You can utilize a Twitter Moment to highlight customer testimonials or product-related tweets. A collection of tweets from various clients will give the social proof your business requires to thrive after you debut a new product.
Twitter Moments can also be used to create recurring collections of your most recent blog entries. This type of collection is akin to a newsletter, with the audience in this case being your Twitter followers.
Promote products with Twitter moments
New product releases are frequently accompanied by a variety of social media content, such as GIFs, videos, images, and tweets, to promote the launch and explain how it will benefit users. Moments give you a place to collect all of this information and communicate the most important elements about your launch.
Controls brand messaging
Answer FAQs with Twitter Moments
Likewise, you can gather the most frequently asked questions your company receives and answer them in a single place with a Twitter moment.
Cover an event with Twitter Moments
Using Twitter moments during your event might be a great method to aggregate the event's buzz into a single social media location. You can include tweets from your page, as well as what others are saying about your event, to keep those who couldn't attend up to date on what's going on.
Connects with your audience
One of the best things about social media is that it allows you to see things you wouldn't have seen otherwise. Behind-the-scenes moments are an opportunity to give your viewers a glimpse into what you're up to when you're not in front of the camera. This type of material works well for connecting with your audience and sharing the human aspect of your company on social media, by giving followers an exclusive peek into life at your company and how you work.
As you can see, Twitter Moments have many useful benefits for your brand. Using them in your Twitter Marketing Strategy will allow you to help brands increase visibility and join the wider conversation in a natural way. If you have any comments or research projects or you want to get to know better any detail about Tweet Binder analysis, do not hesitate to contact us!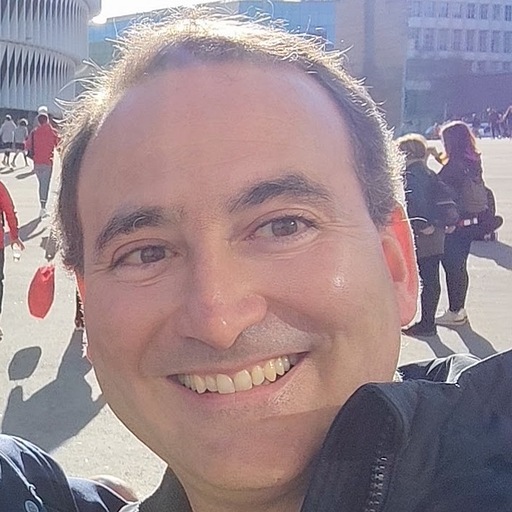 Javier is the founder and CEO at TweetBinder. With more than 10 years of experience in Twitter Analytics space, he is on the mission to build best-in-class Twitter marketing tools helping X community to thrive.