We always enjoy analyzing all your events and celebrations. Instead of only doing simply monitoring Twitter and Instagram, nowadays it is almost necessary to install a social media wall at an event. A real time analysis has to be complemented with a screen where all the tweets and pics shared by the assistants, are displayed.
Social Media Wall for #Vinitaly2016
Few weeks ago we really enjoyed #Vinitaly2016 with #prosecco. We had the opportunity to participate in this astonishing event thanks to @growtheplanet . One of our Social Walls showed all the stats, rankings of users and pics shared on Twitter and Instagram during the fair. Our client's opinion is very important for us so we have asked Andrea Casadei about our solution for events.
– How did you discover Tweet Binder?
I was looking for a tool in order to create a Twitter report during special events for my Company "Grow The Planet". We usually work for many agrifood events in Italy managing the social media communication and web marketing
– How do you think Tweet Binder contributed on your event? Why do you think Tweet Binder is a tool to have in mind?
Tweet Binder is very helpful to manage our events thanks to the live Social Wall and the final reports with all the statistics (Twitter and Instagram). That's why Tweet Binder is perfect for us.
– Reactions. What have you heard about the results and the info the report & wall provide?
 The reactions have been very positive: Curiosity at the beginning and more attention. People were surprised to see the tweets and pics on the wall in real time.

– Would you add or modify some data or information to what we already offer?

We wanted an Instagram report. Now we have it… What else?
– Tweet summary of your experience with Tweet Binder (less than 140 characters, please).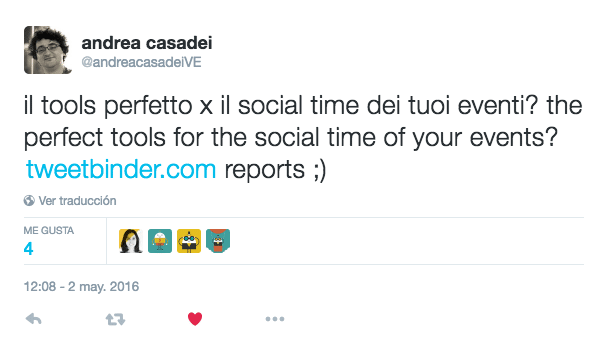 Thanks for trusting us, Andrea! If you want your experience with Twitter and Instagram analytics to be as good as Andrea's was, contact us! We will gladly help your Social Media analytics.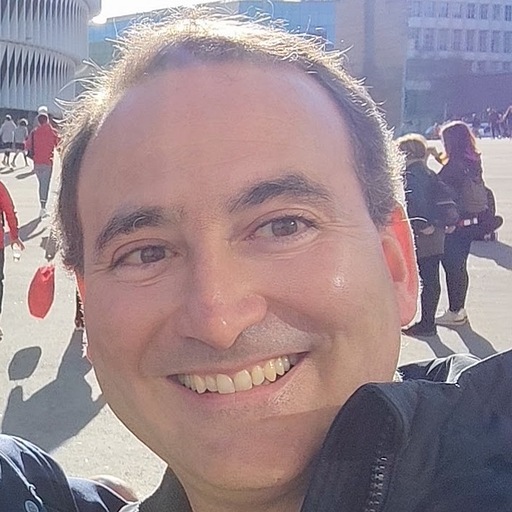 Javier is the founder and CEO at TweetBinder. With more than 10 years of experience in Twitter Analytics space, he is on the mission to build best-in-class Twitter marketing tools helping X community to thrive.