Tweet Binder wins the Venture Network Award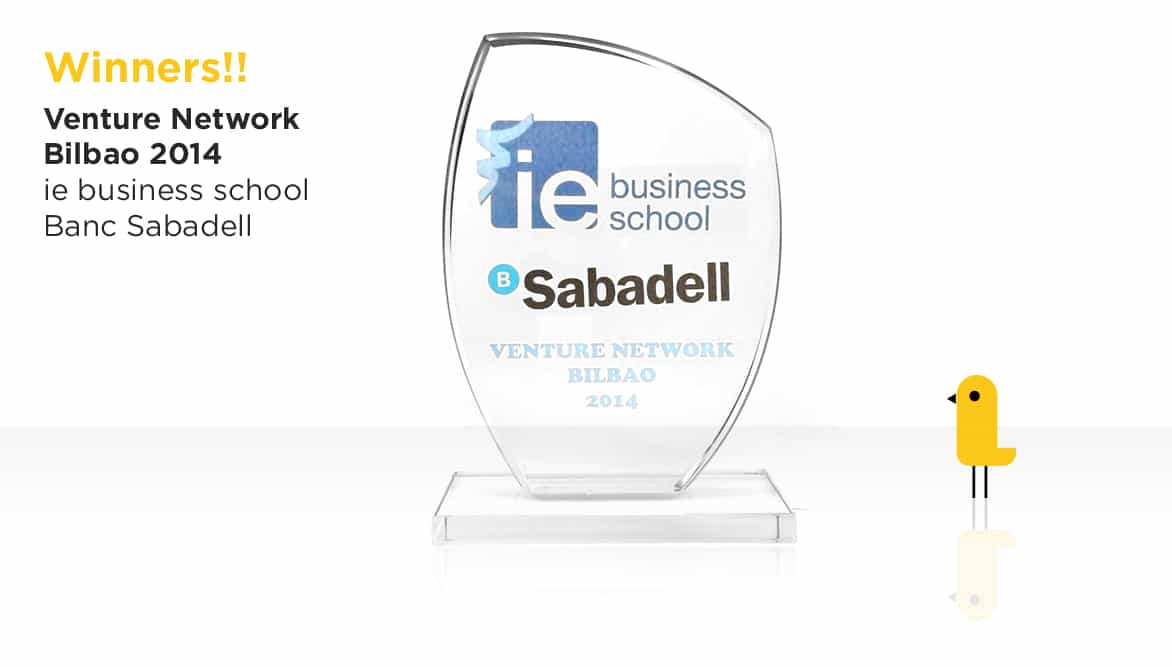 Last week we won the Venture Network Award given by IE Business School and BStartup. The event took place at KBI Digital in Bilbao (Spain), where 4 companies had to make a short presentation and then a jury of investors and entrepreneurs conducted a question round.
Our CEO, Javier Abrego, focused his presentation on the business value of the tool and supported his speech with case studies of clients who have trusted us for its monitoring reports. He also presented data and forecasts that support the proper functioning of the company. Tweet Binder is growing day by day. Our clients are our main engine to keep moving forward, they are the ones that make this company grow. Our main  motto is to learn from our clients, most of tweet binder's improvements have come from clients' ideas.
To receive this recognition from an institution such as IE Business School is an honor. IE is always encouraging entrepreneurship so we are very happy that the have put an eye on us. They are great at motivating young (and not so young) people to start their own business. This is an always scary and never easy task but, if you think your idea is good, you should do it. You can always learn from your mistakes and we are not saying this for no reason. At Tweet Binder have learnt very hard form our mistakes, we started out with a complete failure and loosing thousands of money. However, we knew our idea was good and now, thanks to Javier Abrego and his team, we can say that we are selling all over the globe and that we are a worldwide known company.
This award has been a perfect way to close 2014. As we also want you to win, we'll keep on doing our best to offer the best solutions on the upcoming year. If you want to know more about us, feel free to contact us at any moment!