Cheers to a bright summer: Tweet Binder custom projects and historical reports!
Who said summer was made for relaxing and sunbathing? Even though summer is already here, Tweet Binder never rests. My team and I have not stopped working! We have had online contest, we survived to the San Fermín festival in Pamplona, we managed to travel back in time with our historical reports, we have started getting ready for the next college season with custom projects and we interviewed our friends from the #RubhuSocial chat and from Four Winds. But lets go step by step.
Online contest with Ford and Hawkers Co.
Both companies created the contest #LiveYoungRideFree. They are raffling 17 cars between all the users who participate through the questionnaire provided. With their design directions, my team created an amazing microsite where users needed to fill in the registration form and, by clicking the participate button, they were liable of receiving a Ford EcoSport.
This was a challenge for my team and I because, as you may know, Hawkers is known for creating amazing campaigns where thousands and thousands of users participate. Knowing this, we worked really hard to create a site which could fit the needs of these two great companies (Ford & Hawkers). Unfortunately, the contest has ended but you check in this blog the result of this hard work!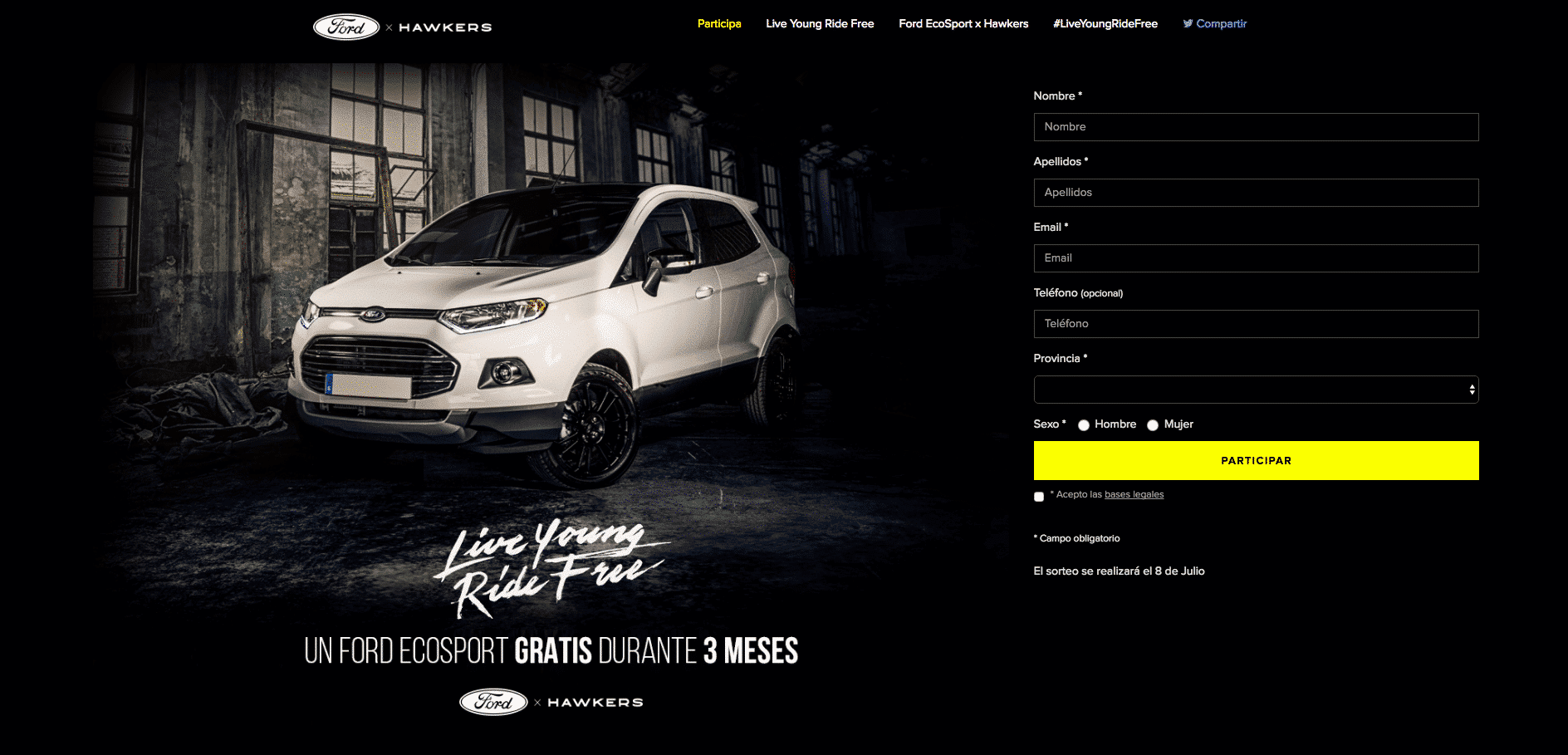 Historical reports with no time limit
I never get tired of saying how great my team is. This month they have managed to be able to create historical reports that go further in time than 30 days. We can travel back in time until when your campaign was started! So, if you had an amazing campaign back in the days, you can now have your Twitter report for it! You just have to write us an email letting us know the dates and we will create your report asap!
San Fermín Festival at Pamplona (Spain)
As you can see by all the post I write in this blog, I tend to never miss a good festival or great event. Having this in mind, can you imagine me not going to San Fermín? The answer is simple, no. The worldwide known festival always has huge amount of conversation on Twitter and Instagram and I could not afford to miss the opportunity of analyzing this. Pamplona's city hall called our offices and told my team that they wanted us to gather all the social content sent on Twitter and Facebook about San Fermín. The official hashtag #SF16 was used by some of the most influential medias all around the world such as @nytimes, @TheEconomist, @Reuters and @CNNEE.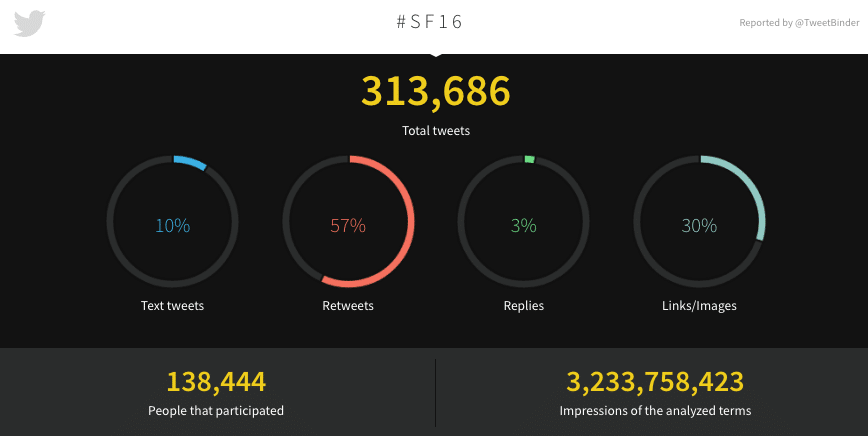 The festival had astonishing number in both Twitter and Instagram. 313,686 for Twitter and Instagram got 3,432 posts about #SF16 and 1,783 about #SF2016, both hashtags received 365,022 likes and 8,617 comments from 6th until 14th July, crazy right?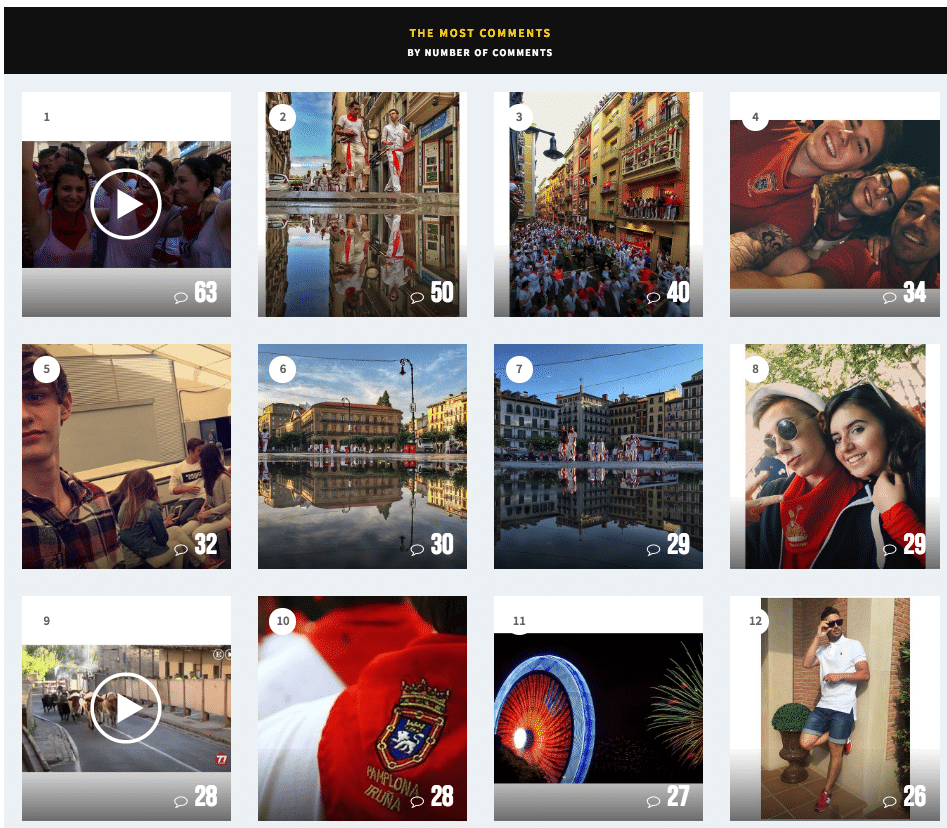 Big shout out to all the Colleges out there!
Next season is about to begin and your College can not be left behind! My team and I have managed to create amazing microsites, social walls or widgets that will allow you to take the sport experience out of the field and into social networks. Athletes boards and teams challenges can be created to increase the support to your team and its players!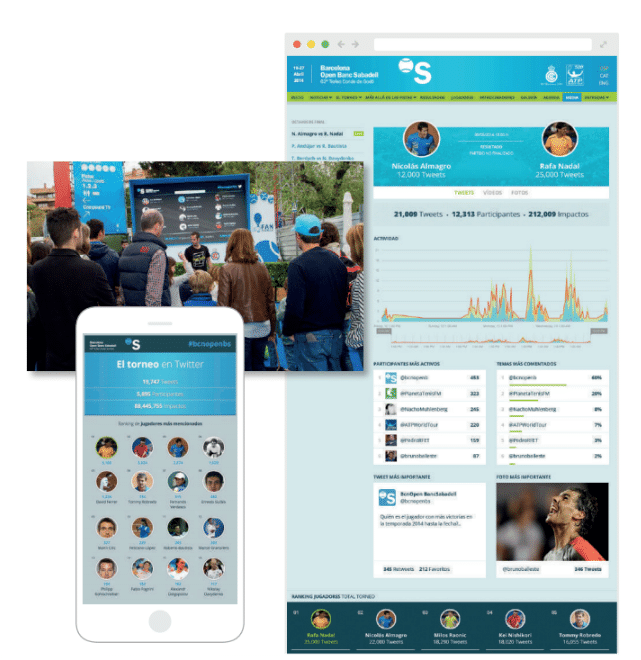 July testimonials
I could not end this post without mentioning our friends from the #RubhuSocial and from Four Winds. Instead of being me the one telling you their experience with Tweet Binder, you can check their testimonial and see it for your selves:
As you can see, I never go on vacation. I am a happy worker who enjoys his work day after day! So, if you want my team and I to work on your campaign or to let you know more about any campaign we have made please, do not hesitate and contact us as soon as you can! We are open 24/7 waiting for your mail to arrive!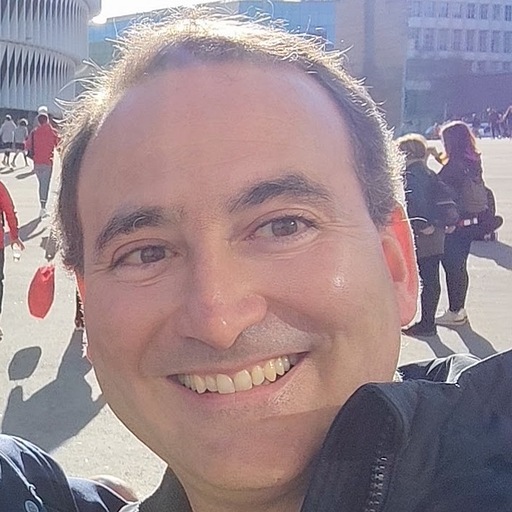 Javier is the founder and CEO at TweetBinder. With more than 10 years of experience in Twitter Analytics space, he is on the mission to build best-in-class Twitter marketing tools helping X community to thrive.