As we all know, millions of Twitter users tweet everyday. Most users tweet about trivialities and company accounts use it to visibilize their company. But have you ever seen Twitter accounts spreading fake news or tweets falsely claiming they have a cure for cancer? Then you may have spotted a Twitter bot.
In Tweet Binder we do not only provide the most complete Twitter Analytics, but we also detect them.
What are Twitter bots?
A bot is an automated account powered by a bot software. They autonomously perform actions such as tweeting, re-tweeting, following, unfollowing, liking or direct messaging other accounts. Despite their bad reputation, the purpose bots and its activity can be helpful or harmful.
Some helpful purposes are broadcasting important content like weather or emergencies in real time. Others are publishing informative content or generating automatic replies via direct messaging. But bots also can be designed for malicious purposes like intimidation and manipulation. These include spreading spamming, fake news campaigns, and sock-puppeting (using an online identity for purposes of deception).
Interesting Twitter bots
The first thing that comes to mind are the typical ones used to impersonate or impersonate users to increase the statistics of politicians, companies, celebrities, etc. But there are some accounts that are really worthwhile. There are many developers who have created very creative bot accounts on Twitter that provide very fun, useful or curious functionalities. Some of them have become tremendously famous, even becoming Trending Topic on several occasions. Some of them are:
Have you ever found a tweet you liked but didn't have time to read it right away? If the answer is yes, @RemindMe_OfThis account will be useful. All you have to do is reply to a tweet and mention it with a reference to the date at which you want to be reminded. Some examples are "in 4 days", "in a year", "next week", "tomorrow morning", and "May 20".
This account tweets natural disasters such as storms, earthquakes, and tsunamis as they happen.
This is without a doubt one of the best on the social network. We know that Twitter is a bank funny videos and memes that go viral and that we would love to share. If you want to share the video but not the tweet, you just have to reply to the tweet with the video you want to download and mention @this_vid, and it will send you a download link to download it to your device.
Yay, video! Your download link's at https://t.co/FEbxH10OtN. You can bookmark this link and check it whenever you make a new download request. Got questions? See https://t.co/iSXofr5KoZ. 🤗

— DownloadThisVideo🤖 (@this_vid) May 14, 2021
How to analyze tweets from twitter bots
Analyzing tweets published by Twitter bot accounts is easy with Tweet Binder. We just need to use the "source:" operator. It's as easy as typing your desired query and source device in our search box.
You can try this one, for example:
$TSLA source:TSLA_bot
Does my report have Twitter bots' tweets?
Although in Tweet Binder we are specialized to give you the most complete Twitter analytics, our tool also detects main Twitter bot websites. It'll help you to detect any bot-like activity in your analysis. A single Twitter bot account rarely causes damage, that's why Twitter bots are often part of what's known as a botnet.
<span">A botnet is a network of bot accounts that work together to appear legitimate, liking and following each other as if they were real. They are programmed to perform tasks that resemble those of everyday Twitter users, but their ultimate purpose is to tweet and retweet content for specific goals on a large scale. These social media bots do nefarious things like trolling and propagating misinformation for purposes that include spinning elections, inciting panic, and spreading malware.
That's why you shouldn't worry about single bot accounts but instead search for volume. In order to do this, you should follow these steps:
Click on the "Other stats" tab
Look for the "Top Sources" ranking. There you can see tweets ranked by the source they were sent from. If there's a relevant presence of tweets published by a fake account web, it'll appear in the list (Contact our team if you need to have this information per tweet.)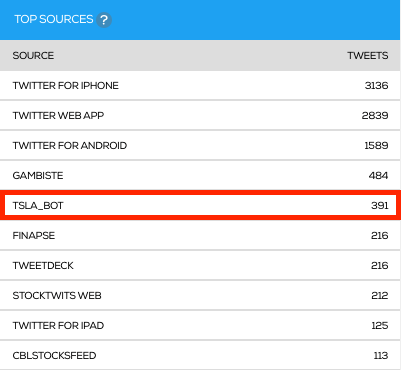 If you have any comment or research project or you want to get to know better any detail about Tweet Binder analysis, do not hesitate to get in touch us! Tweet Binder can be used to detect Twitter likes as well.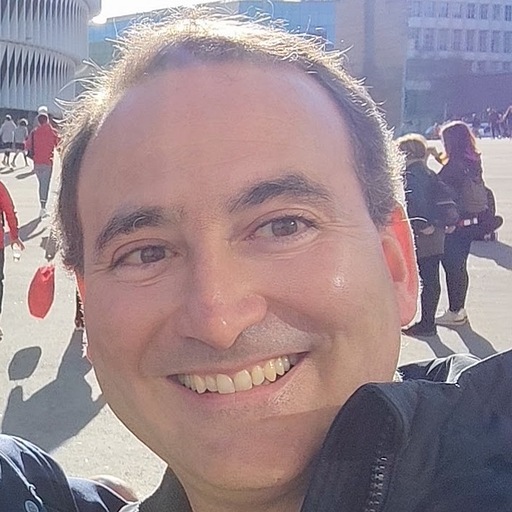 Javier is the founder and CEO at TweetBinder. With more than 10 years of experience in Twitter Analytics space, he is on the mission to build best-in-class Twitter marketing tools helping X community to thrive.