TikTok Analytics for Hashtags
Tweet Binder is a tool for creating Twitter reports on hashtags and keywords. Now is the time to go one step further and offer a new source for reporting: TikTok. In the realm of social media, TikTok has emerged as a powerhouse platform.
We know that and everybody knows, that's why we start offering TikTok hashtag (challenge) analytics to our users. With that being said, Tweet Binder becomes one of TikTok analytics platforms.
TikTok has been captivating the attention of millions of users worldwide with its short-form videos. Twitter wants to attack that market too and we are in the middle measuring everything and creating reports. As the platform continues to evolve, understanding how to leverage TikTok hashtags becomes crucial for content creators, marketers, and businesses alike. With that being said, we didn't want to miss this great opportunity to create TikTok analytics reports.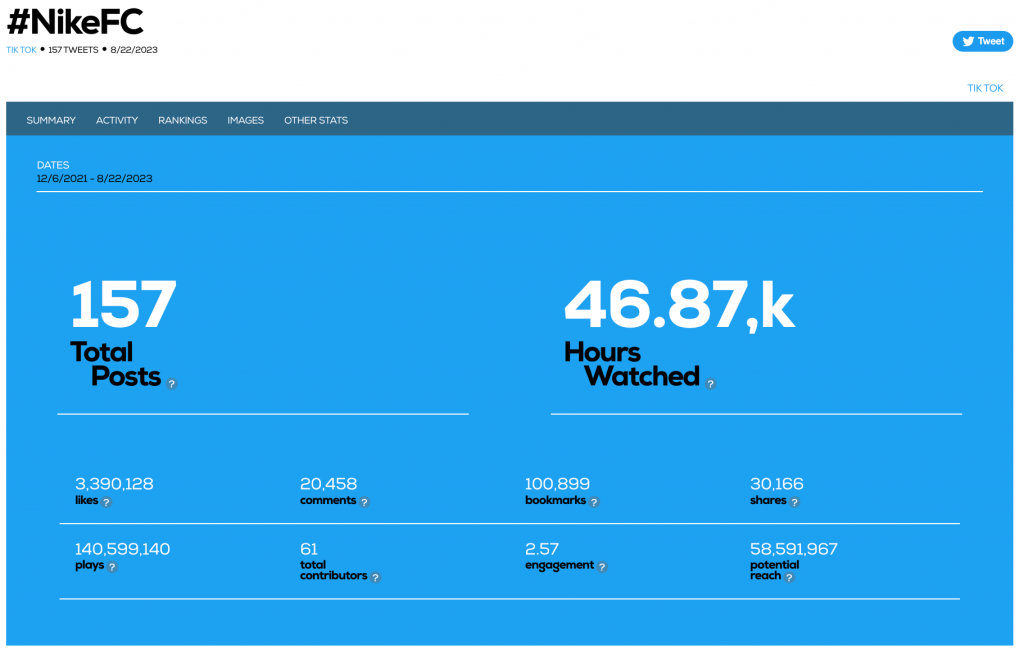 One of the key elements of TikTok marketing is the use of TikTok hashtags and analytics (like in Twitter). In this article, we will dive into the world of TikTok analytics for hashtags. In addition, you will learn how TikTok analytics desktop helps to strategically boost your TikTok content's reach and engagement.
Tweet Binder's TikTok hashtag analytics complements TikTok monitoring tools in case of past campaigns and challenges analysis.
Hashtags Analytics on TikTok with Tweet Binder
Hashtags on TikTok work similar to Twitter more or less, serving as a tool for categorization and discovery. Hashtags allow users to label their videos (like tweets on Twitter) and make it discoverable to users who are interested in similar topics.
Firstly, we have to be clear about the following. TikTok is not Twitter. Certainly, the number of posts will never be as high as that of Twitter (X). Apparently, creating a video on TikTok (a good video) is not as simple as tweeting or retweeting.
Meanwhile, brands use TikTok to engage their audiences and amplify their reach. For this they use hashtags (aka challenges). Therefore, Tweet Binder as a TikTok analyzer provides analytics on TikTok hashtags to see if they have been successful.
For instance, let's use Nike as an example, which has a very active TikTok account and users contribute content using the hashtag #NikeFC. We've created a sample TikTok report for that hashtag to see what stats we can get from that hashtag.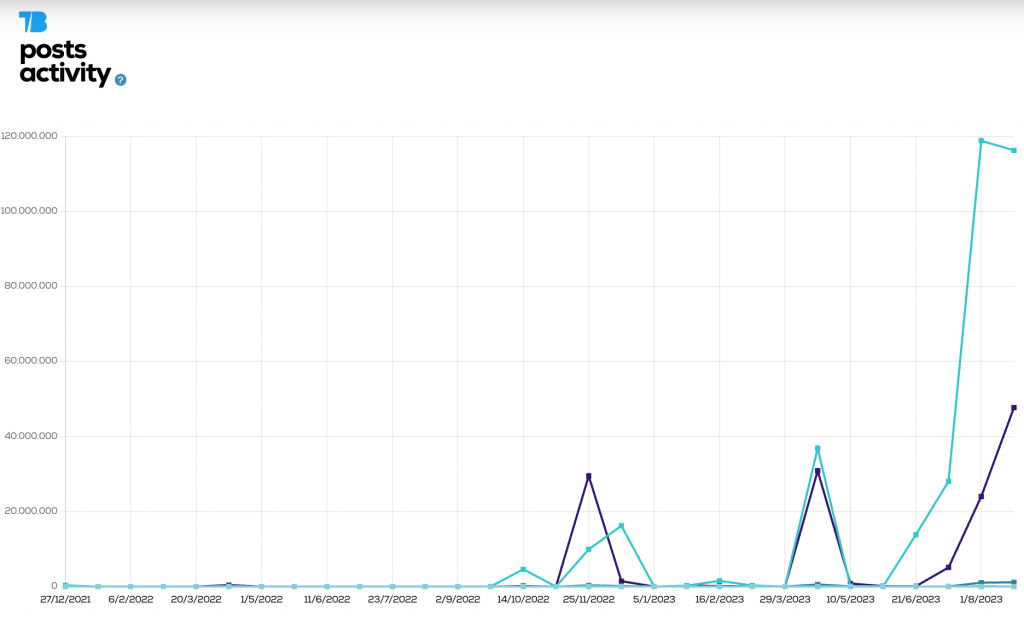 Most importantly, brands aim to measure a TikTok challenge performance. In other words, they measure the impact of the hashtags they create and who is behind them. By including relevant and trending hashtags, creators can tap into broader conversations and potentially get their videos in front of a larger audience.
Contact us to get access to TikTok hashtag analytics via TweetBinder.
This is the first TikTok report in Tweet Binder history. So, it is time to say – Tweet Binder is a TikTok analytics tool. In addition, this report has fully entered the Tweet Binder roadmap so we are open to suggestions from the community to improve it.
Understanding TikTok Analytics for Hashtags
Tweet Binder offers a TikTok hashtag analytics to users with a Pro account. In other words, currently it is not one of free TikTok analytics tools.
Above all, TikTok hashtags analytics is the main focus for Tweet Binder. This allows our clients and users to gain insights into the performance of their content and campaigns. Here are some key metrics you can expect to find in Tweet Binder TikTok analytics:
Total posts: these are the total number of TikToks (posts) posted with the hashtag.

Hours watched: number of hours these videos have been watched. 

Likes: total number of likes received in the posts of the hashtag.

Comments: number of comments received in the posts of the hashtag.

Bookmarks: this is a TikTok feature (Twitter has it too) that indicates how many times the posts have been bookmarked.

Plays: number of times the videos of the hashtag have been played.

Total contributors: the users that sent a post with the hashtag. Remember, in TikTok we don't have the retweet feature, so all the posts are original ones.

Engagement: Average number of posts sent by users.

Potential reach: the potential number of users reached by the hashtag. 
Using TikTok hashtag analytics allows to analyse TikTok challenges. In addition, it gives an insight into TikTok competitor analysis. On top of that, it does not require to create a TikTok analytics tracker to get real-time data. Tweet Binder data is available post campaign finish.
Contact us to get access to TikTok hashtag analytics.
TikTok user rankings
Tweet Binder offers up to 9 user rankings for each TikTok hashtag. Each time you analyze a TikTok hashtag with Tweet Binder you will get the following rankings:
Most active: users with the highest number of posts shared with the hashtag.

Most popular: users with the highest number of followers.

Most played: users with the highest number of plays in their videos inside the hashtag.

Verified users: users with the verification badge, these are verified on TikTok.

Most shared: users with the highest number of shares.

Most bookmarked: users with the highest number of bookmarks.

Highest impact: users with the highest number of impacts. Impacts are calculated by multiplying the number of posts shared by the number of followers.

Most liked: users with the highest number of likes in their videos.

Most commented: users with the highest number of comments.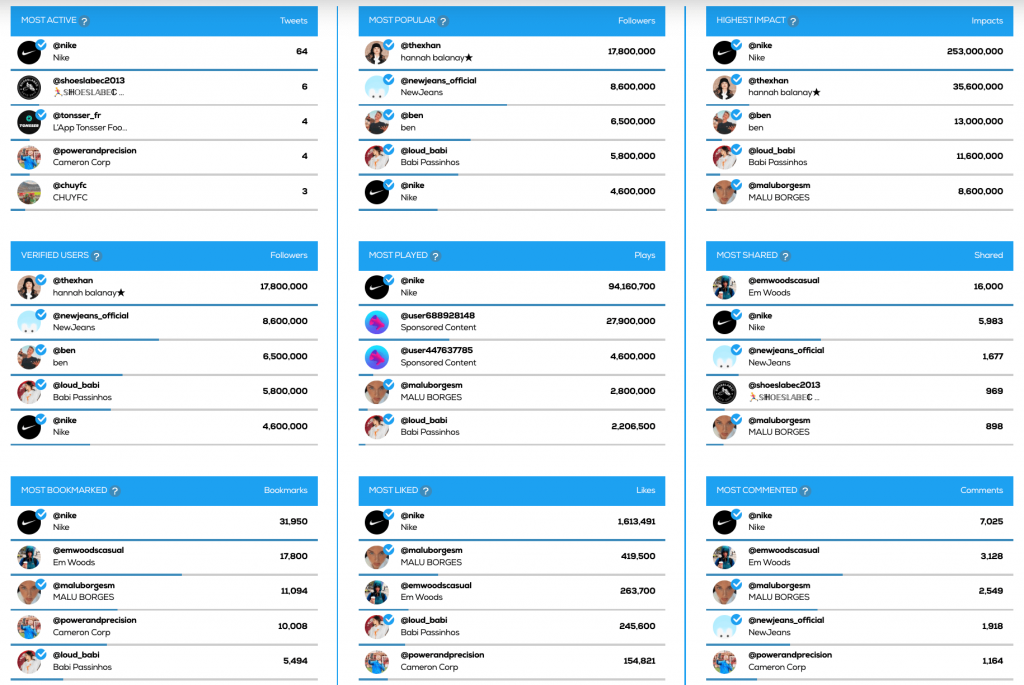 How to use hashtags on TikTok
We highly recommend to use TikTok hashtags. The benefits are quite impressive:
Identify High-Performing Hashtags: Analyze your videos to determine which hashtags are consistently leading to higher impressions, views, and engagement. Focus on incorporating these successful hashtags into your future content.

Experiment with Trending Hashtags: Keep an eye on TikTok's trending hashtags and consider participating in relevant challenges. These trends often have a wider reach and can expose your content to a larger audience.

Mix Popular and Niche Hashtags: While popular hashtags can help you reach a larger audience, niche hashtags can connect you with a more targeted and engaged community. Striking a balance between the two can be effective.

Monitor Changing Trends: TikTok trends are incredibly dynamic. Regularly check your analytics to see how your content is performing and adjust your hashtag strategy accordingly.

Create Custom Branded Hashtags: For businesses and marketers, creating a unique branded hashtag can help track the performance of campaigns and encourage user-generated content.

Engage with Your Audience: Pay attention to the comments and feedback on your videos. This can give you insights into what your audience likes and help you refine your hashtag choices.
TikTok for the Tweet Binder Community
TikTok analytics for hashtags provide our clients with invaluable insights into the performance of their content and campaigns. We want you to use Tweet Binder to check hashtag analytics on TikTok. On top pf that, we're glad to hear your feedback.
Contact us to learn more about this. By understanding the metrics and making data-driven decisions, you can refine your hashtag strategy to reach a larger and more engaged audience.
Whether you're an individual content creator, a brand, or a business, Tweet Binder wants you to understand the power of TikTok analytics can elevate your TikTok journey from ordinary to extraordinary. So, go ahead and dive into the data – your next viral TikTok moment might just be a few strategic hashtags away!
Like everything we do at Tweet Binder, TikTok reports are open to the community, so we want all of you to feel free to add any relevant information and suggestions. We are totally overwhelmed by the response from our community and want to always respond with open arms to your ideas.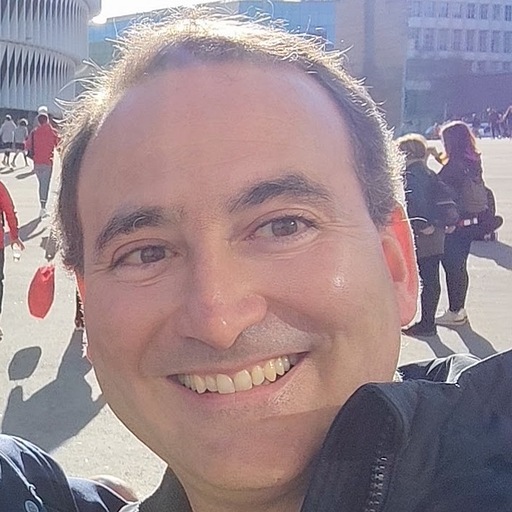 Javier is the founder and CEO at TweetBinder. With more than 10 years of experience in Twitter Analytics space, he is on the mission to build best-in-class Twitter marketing tools helping X community to thrive.