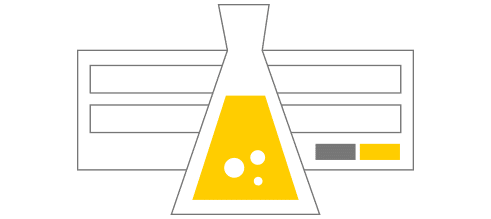 Create a Tweet Binder report is as easy as follow this two steps: first you write your hashtag, account or keyword and second, click search.
Getting to know your report would depend on your analytical instincts and abilities. You may see a lot of numbers and data or you even be able to determine what those numbers mean. Starting on the overview section, you'll be able to check the global stats:
– number of tweets sent (and, have you seen that you can also check the type? RTs, original, conversations…)
– number accounts that have tweeted (you should be interested on knowing who they are, right? We have the complete list ready to download on an Excel document)
– potential impact and reach of your search
You can also can check the date range or time fraction the report is based on. Up on the "General overview" section or on this amazing graphic where you could:
– check the exact data of an specific moment by putting the mouse over the point you want to review
– move the bars and get specific stats depending on how you redefine the timeline
In just one page and one section, we've been able to see how our campaign or analysis has evolved and the global data. We'll come back soon with the rankings, more stats, binder creations…
Do you have any doubt? Feel free to contact us anytime you need, here or via email.
Thanks!