Tweet Binder is able to track anything on Twitter and any hashtag on Instagram. Our Twitter historical reports have no date limit, they let you have a complete report on any hashtag, term, or keyword no matter when it was sent. In this post we are going to show you how to create your own historical report with tweets from the last 30 days. You can choose between a #hashtag, keyword or account but now, you can also select the terms that MUST and MUST NOT appear on your collection. Thanks to the Historical Report you will be able to analyze a huge amount of data including 10 rankings of users, impacts, reach…
Get now your historical Twitter report.
How to create an advanced PRO Historical Report.
1. Enter www.tweetbinder.com and log in using your Twitter account.
2. Click New Collection and complete all the gaps with your information: Name and terms or hashtags to capture (you can add as much as you want). Now, you can go even further because you can select the terms that MUST and MUST NOT appear. You can discard a hashtag if you are sharing it with another event, you can ban one user… Moreover, you can select the language and be more specific with your search. Select "Include past 30 days tweets" and "Get the graph".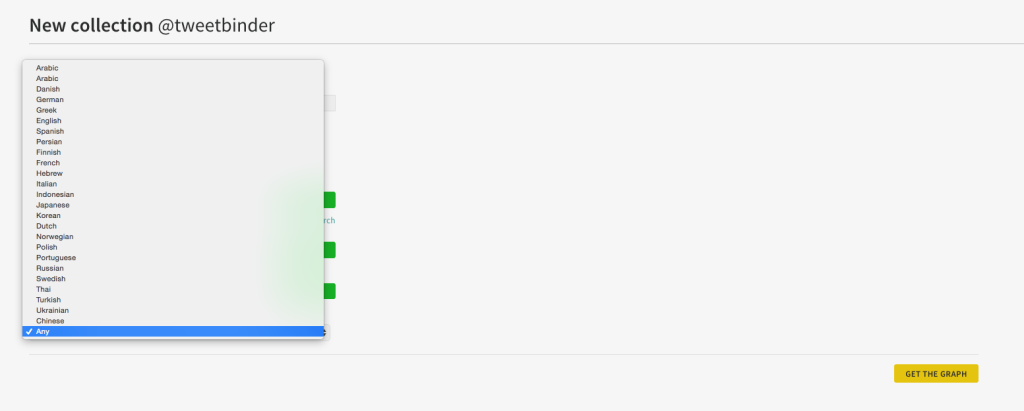 3. Tweet Binder will show you the period of 30 days. You can decide the beginning and the end of your campaign and create the collection.
4.  The Historical Report will show all the stats and rankings. With exceptional graphics and the best design, the Historical Report is perfect for your presentations. You'll be able to share it with your clients and save it into your personal Tweet Binder's Collection section.
You can create your own Historical Report by following this previous steps. If you are interested in one single report, you can purchase it directly through our Product & Pricing page.
You can see the infographic report just below.