Twitter Historical Reports, how can I create one?
PRO users of Tweet Binder can create Twitter historical reports, if you don't have a PRO Plan with us please proceed with your historical report from here. If you already have a Tweet Binder PRO Plan please keep reading this post where we will explain how to create quickly a historical report.
Create a Historial Report is really easy with Tweet Binder. This report gives you access to all of your tweets from the last 30 days or more. You can analyze the tweets of a #hashtag, keyword or account up to 25,000 tweets or, what's best, we can get all tweets if you need it. The date range is the limit not the number of tweets. The Historical Report offers a comprehensive data and statistical rankings that include the most active users, the most popular users, images gallery…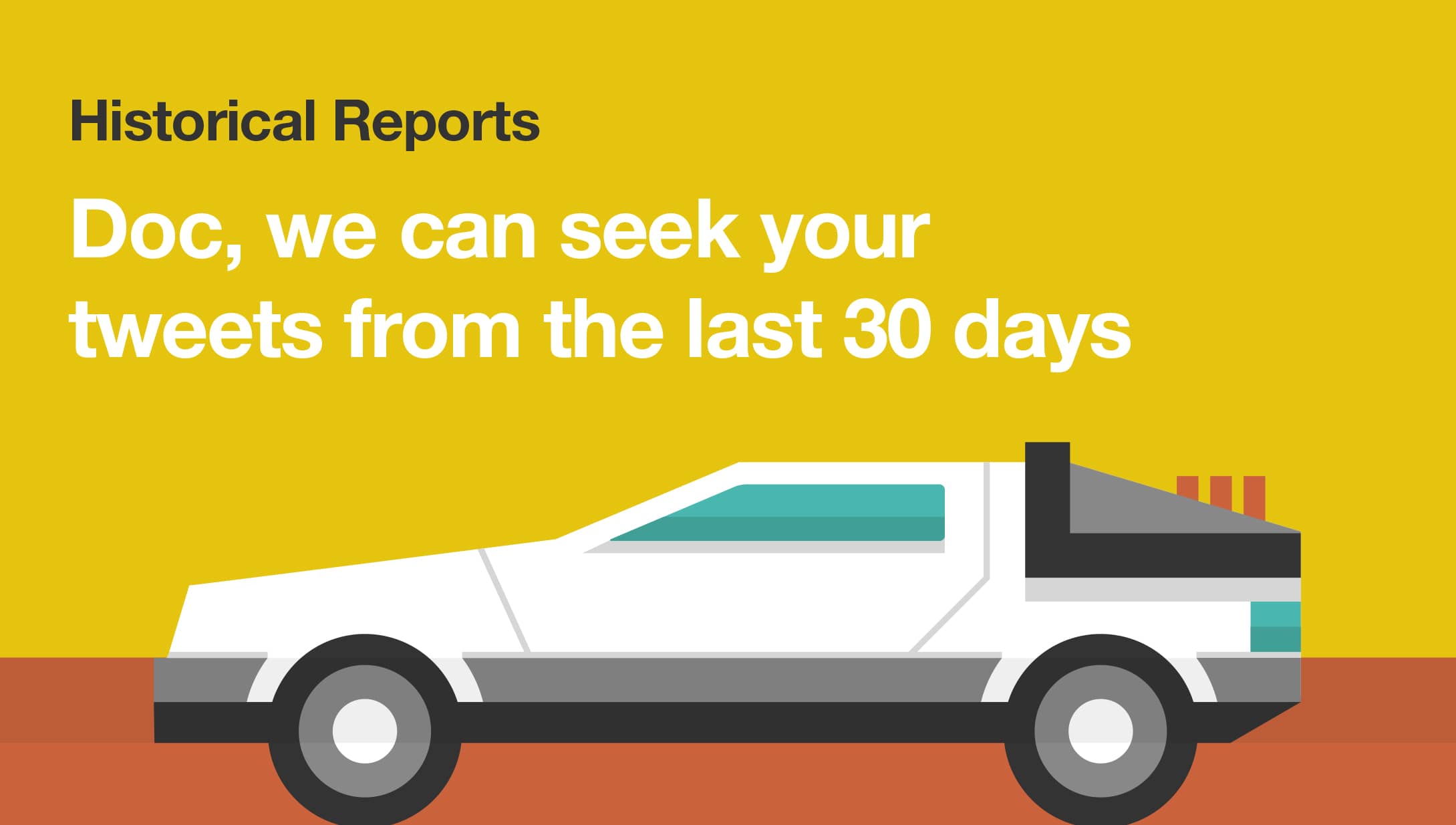 Let's create a Historical Report in few steps!!
1. Enter www.tweetbinder.com and log in using your Twitter account.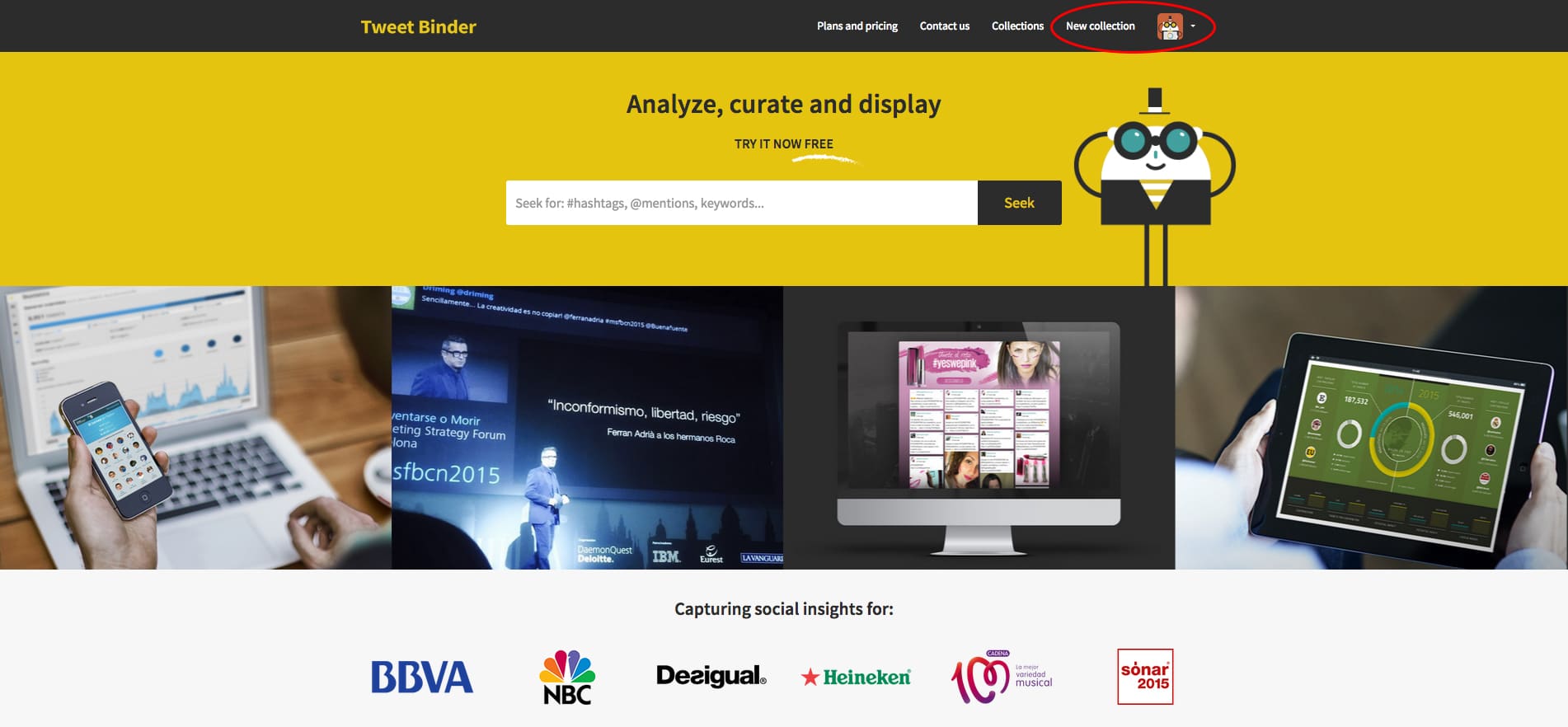 2. Click New Collection and complete the gaps with your campaign information: Collection Name and terms or hashtags to capture (you can add as much as you want). Don't forget to tick on "Included past 30 days".
3. Tweet Binder will show you the period of 30 days. Here you can decide and choose the beginning and the end of your campaign's report and create the collection.

4.  Finally, you have the historical report with all the statistics. As you know, the new version of Tweet Binder includes new statistics such a Instagram photos shared on Twitter, ranking of users that sent the highest number of retweets, the most original and retweeters, ranking of users that have shared more pics and the mobile version of the final report. You should realize that with these information you'll be able to get to know your audience and realize if the influencers you work with are really making a difference.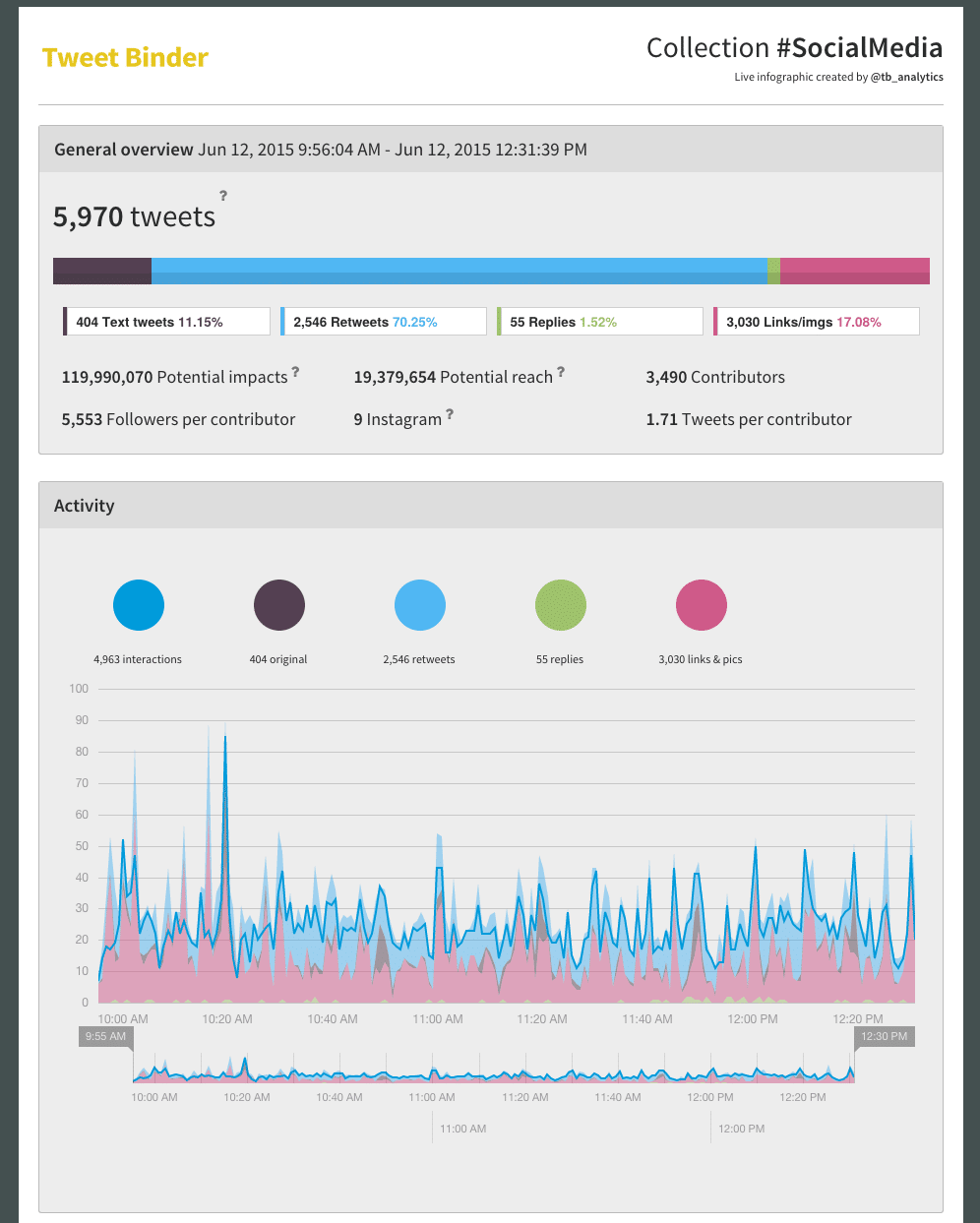 With exceptional graphics and a unique design, the historical report is perfect for your presentations. You'll be able to share it with your clients, your boss or even save it into your personal Tweet Binder's Collection section.
How can I get one Twitter historical report?
If you are a Pro user, you can create the report by yourself following this previous steps. If you want a single report, it's very simple! Purchase the report fro here and the date range of analysis you want and you will receive your Historical Report in your mailbox after a few minutes.